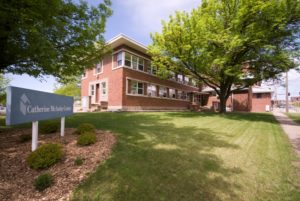 Since 1989, the Catherine McAuley Center has been offering hope and opportunity to the Cedar Rapids community through basic education for adults and transitional housing for women. More recently, the Center has used its experience navigating housing and community resources and working with an immigrant and refugee population to launch a refugee resettlement program. All Catherine McAuley Center services help individuals develop skills and build relationships that will help them achieve self-sufficiency and embrace opportunities to better themselves, their families, and their community.
Adult Basic Education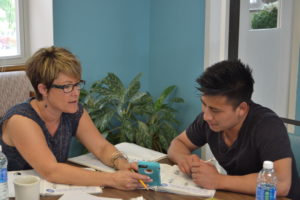 The Adult Basic Education Program provides one-on-one tutoring to adults at no cost. Students may learn English as a second
language, improve basic academic skills, and study for the U.S. citizenship exam. Skills learned at the Center help these adult learners to better perform in the workplace, improve financial stability, and integrate into our community.
Refugee Resettlement
As an affiliate site of the U.S. Committee for Refugees and Immigrants, the Refugee Resettlement Program connects newly-arrived refugees with housing resources, medical care, employment, and education that will help their families become self-sufficient as quickly as possible. Beyond a refugee's first 90 days in the United States, the program also offers cultural mentoring, transportation assistance, and ongoing educational opportunities through a dedicated team of volunteers.
Transitional Housing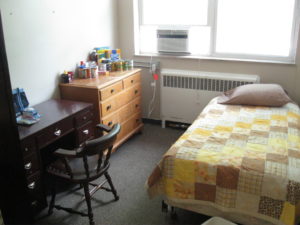 The Transitional Housing Program provides unaccompanied adult women who are facing homelessness with a safe place to live and supportive case management and skill groups. All services are designed to address the unique needs of women in overcoming the barriers such as domestic violence, addiction, or mental illness that led to poverty and homelessness in the first place.
Get Involved
There are many ways to offer hope and opportunity to adult learners, disadvantaged women, and new neighbors at the Catherine McAuley Center! Give time, supplies, dollars, or your voice.
---
---
Connect with us!
Add this listing to your website:
Copy & paste this code onto your website to add this badge. The badge will send visitors to this listing as a reference.
Is this your listing? Keep it up to date & full of information.
Submit an edit or register & claim ownership of this listing