---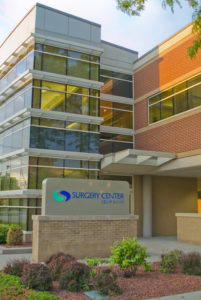 Surgery Center Cedar Rapids is designed specifically to meet the needs of patients requiring outpatient surgery in a safe, compassionate, convenient, and cost-effective manner.  We partner with over 120 Cedar Rapids community physicians to provide multispecialty surgical services to the benefit of Eastern Iowans and have performed over 63,000 procedures since 2003.
Our facility was designed for outpatient surgical care which means we provide the highest levels of convenience and privacy to our patients and families.  Our six operating rooms, three procedure rooms, private recovery suites and adjacent/covered parking are designed for your comfort, efficiency, and confidentiality.
Add this listing to your website:
Copy & paste this code onto your website to add this badge. The badge will send visitors to this listing as a reference.
Is this your listing? Keep it up to date & full of information.
Submit an edit or register & claim ownership of this listing