Iowa EyeCare has been a leading provider of optometry services and vision care products in Iowa since 1978. We have four convenient locations to serve you in Robins, Cedar Rapids, Marion, and Hiawatha.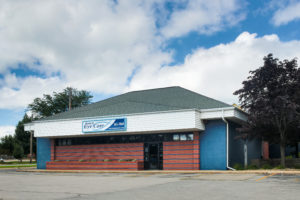 In our mission to provide the best eye care services possible, our doctors use only the most advanced, state-of-the-art diagnostic technology and eye care products available. We are committed to educating our patients and providing personalized eye care services to the people of Iowa. Our eye care professionals genuinely care about your health and are dedicated to providing exceptional personal service to everyone who walks through our door.
Iowa EyeCare is affiliated with TLC Laser Centers. Nearly one million people have undergone LASIK laser vision correction by TLC. No one has more experience. Not in the United States. Not in the world! Iowa EyeCare's laser vision center, located in Robins, has cared for patients from as far away as Denver, Minneapolis, Chicago, Kansas City and Rochester. That's why thousands of local Iowa patients including area physicians and eye doctors have chosen the Iowa EyeCare LASIK center for their LASIK laser vision correction.
Add this listing to your website:
Copy & paste this code onto your website to add this badge. The badge will send visitors to this listing as a reference.
Is this your listing? Keep it up to date & full of information.
Submit an edit or register & claim ownership of this listing